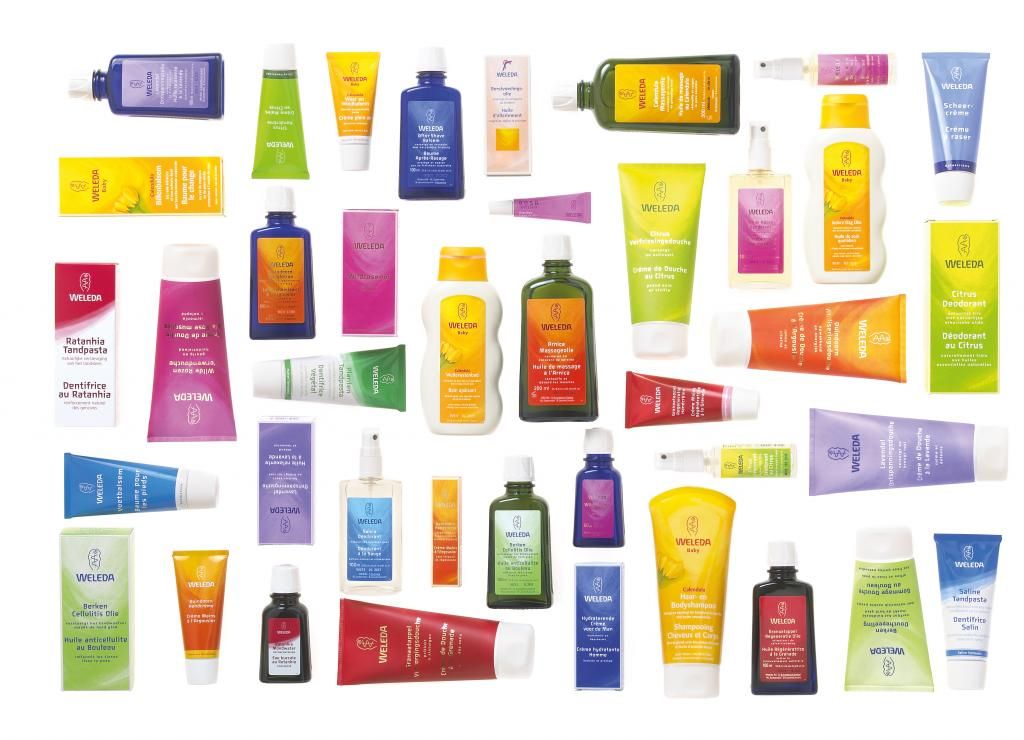 As some of you might know I've been using Weleda my entire life... literally since I was a baby. They are one of the best honest natural skin care lines out there. Next to Dr. Hauschka, I think Weleda rules the market. On my blog I have been trying to make you girls see what you are actually putting on your skin if you are not using a true and honest Eco certified skincare line. Remember, "natural" is a marketing technique and many skin care companies are taking advantage of that. It is legal to put the words "natural" and "bio" on a skin care product, when most of the ingredients are bad for your skin. Never read the text on the front of the beautiful "natural" looking bottle... see the back and all the ingredients. If any of the ingredients are mentioned in this post (10 Ingredients To Avoid In Beauty Products), avoid people, avoid!! There are way more disgusting ingredients in your skin care products, but these are the most disasterous! So, grab all your skin care products and check if they contain any of these ingredients... and por favor, throw them out :).
Any questions or thoughts, please comment! I'm the expert and living proof that these products are the best. Combined with a healthy life style, you can presurve your youth.
Sharing some Weleda products I've been loving lately. There are too many products to try out, but these are a keeper!
Weleda Wild Rose Body Lotion
I've been using this body lotion for some time now, and it's my all time fav so far. I use it on my body and face and my skin never felt so soft! The scent of wild roses is delicious. Absolutely love this!
Weleda: "Harmonizing, pampering care that envelops body and mind.
The silky Wild Rose Pampering Body Lotion for normal to dry skin stimulates the skin's regenerative processes and helps maintain natural elasticity to leave your skin feeling silky smooth and supple.
This nourishing lotion, formulated with precious kernel extract from wild crafted Rosa Mosqueta, is rich in skin-nourishing polyunsaturated fatty acids, moisturizing organic jojoba oil and witch hazel water. This nurturing combination noticeably smoothes skin and leaves you feeling in harmony with beauty.
The delicate floral scent from our organic Rosa Damascena stirs your senses and complements any beauty regimen."
Weleda Citrus Deodorant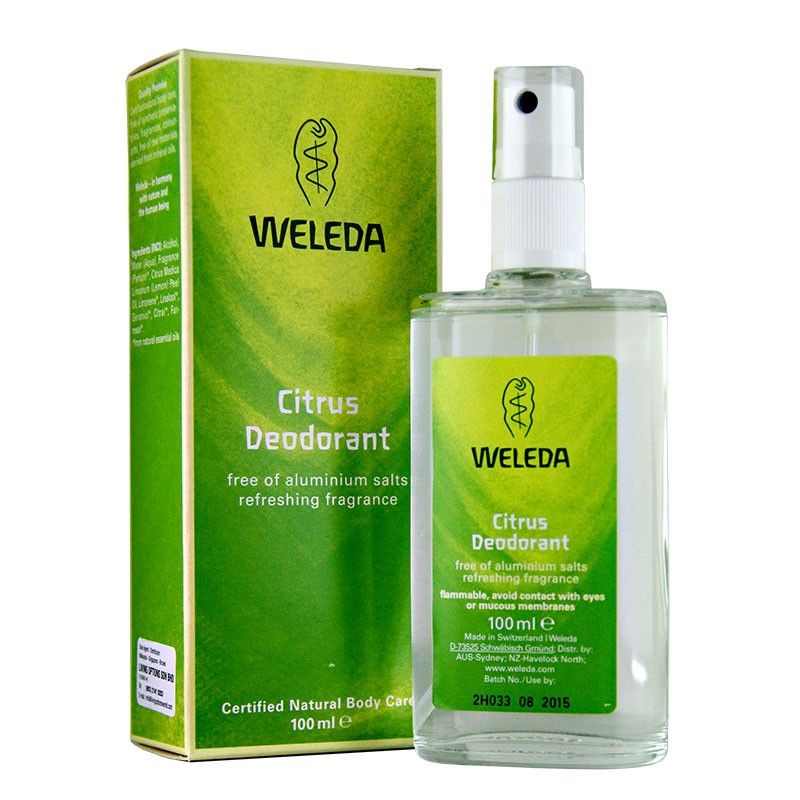 My favorite Weleda deo of all time! I tried almost all, but this one is definately the best! Just a few sprays of this deodorant and you'll feel fresh all day, it's ridiculous. The fresh scent of citrus is divine. I aboslutely recommend this to all who have been struggling with finding the perfect deodorant.
Weleda: "Residual odor from naturally detoxified skin gets neutralized and freshened with this zesty deodorant. It's an effective, non-aerosol spray that invigorates and refreshes as it eliminates the sources of unpleasant body odor.
Lemon peel oil has invigorating properties and also serves as a purifying disinfectant. With no risky antiperspirants such as aluminum salts, your body's natural detoxification process is supported while bacteria that cause unpleasant odors are neutralized. You're left smelling fresh and feeling the citrus-induced invigoration of organic lemon peel oil. Spray whenever you need a purifying burst of full-body aromatherapy to freshen your entire being throughout the day."
Weleda Everon Lip Balm
I am ridiculously addicted to this lip balm! It is too yummy for words really. It is long lasting and moisturizes your lips for hours. Try it out and you'll be hooked!
Weleda: "This long-lasting all natural lip balm soothes, nurtures and protects lips in need of deeply moisturized comfort. Everon Lip Balm is a luxurious and nourishing treatment that leaves your lips soft and supple with a healthy shine and the delicate scent of vanilla and roses
Give your lips a treat with our all natural lip balm. Soothing and nourishing organic jojoba seed oil in our Everon Lip Balm embraces your lips, absorbing deeply to eliminate dryness for a healthy, nourished smile. Organic shea butter is an effective, skin-smoothing emollient that renders your lips palpably softer when you use our all natural lip balm. Beeswax in our Everon Lip Balm provides long-lasting protection for your delicate lips from skin-damaging environmental influences, while rose wax cares for cracks and irritations with its natural antiseptic properties. With healthy, nourished moisture and protection ensured, you're left with comfortable, kissable lips that have a beautiful reason to smile."