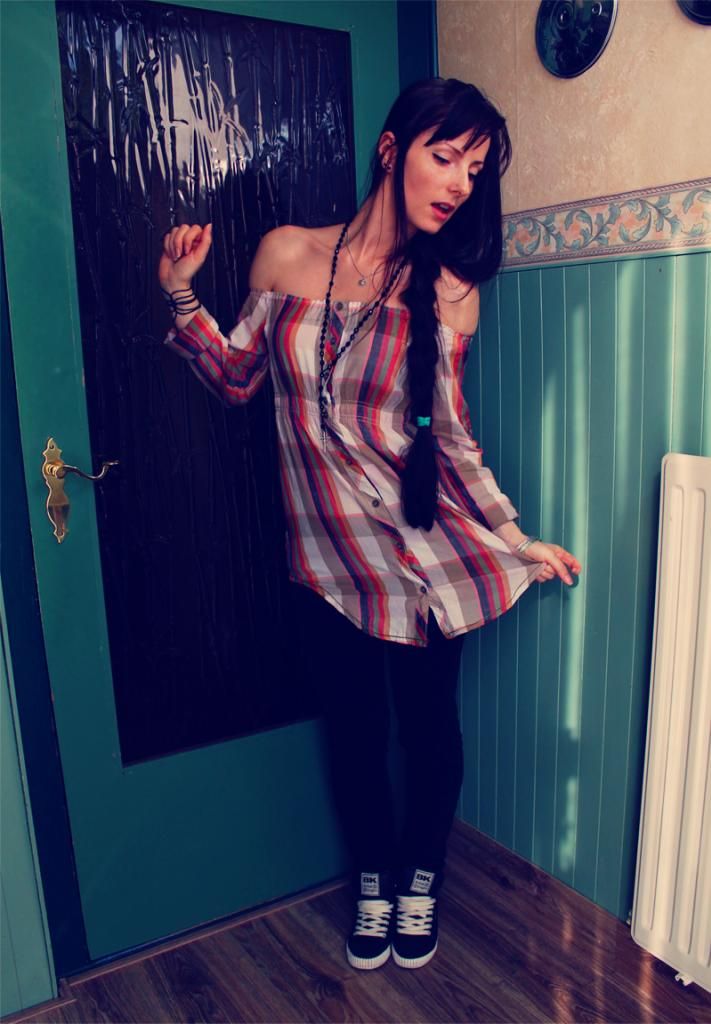 Ok, it has officially been a year since I posted my last outfit. I even forgot how to pose or something... I look strange. What the hell I'm doing? Well hey, we had to start somewhere. Some of my loyal followers might not even remember how I look hihi. Oh, and sorry for my messy hair, looks a little trashy, but well, think it goes with the look ;).
Anyway, representing one of my favorite off shoulder designs today (it's not for sale booboo's, I'm keeping this one!). Bought this Dept blouse for a euro or something and transformed it into an off shoulder top. Absolutely love it! My style is often evolving, but it's always floating somewhere between Bohemian, Grunge and a touch of sportswear... can't live without my sneakers!
Wishing everyone a lovely weekend! Enjoy and let the good times role ;P!
Love,
Lucia
Blouse: Upcycled DEPT blouse, by The Bohemian Dream - Jeans: Diesel - Shoes: British Knights